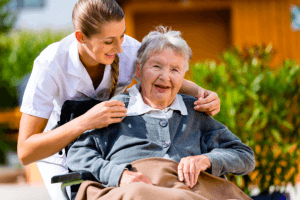 Are you or a loved one in need of daily assistance? However, would you rather receive said assistance in the comforts of your own home rather than receive it in a care facility? If you would like to recover, age or heal in your own residence, Care Senior Placement can help you find the most suitable Home Care providers that can meet your care needs.
Essentially, a home care provider can assist you with a broad range of activities including, but not limited to assistance with activities of daily living, light housekeeping, meal preparation and assistance, medication reminders, mobility and transfer assistance, companionship, transportation assistance, running errands, and other supportive services. With the help of a home care provider, you won't have to move into a care facility, instead, you can stay in your own home.
For service arrangements, feel free to contact us at 818-272-3380 / 818-568-8385. For an assessment, you may Set An Appointment at your convenience.