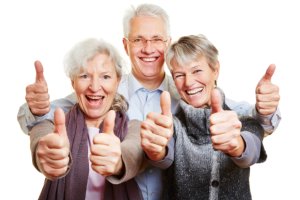 Is staying at home no longer safe for you or your loved one? Are you feeling lonely and isolated at home? If old age or poor health is keeping you alone at home, it may be time for you to consider moving into one of the Residential Care Homes in Glendale, CA. At Care Senior Placement, we can help you find comfortable and secure senior living facilities where you can relax, enjoy, and receive the care that you need.
A Residential Care Home is essentially a small, cohesive, and family-like environment that holds up to 6 to 8 residents at a given time. Typically, it is being run and maintained by qualified caregivers who can provide you with a broad range of services 24/7. Services can include assistance with activities of daily living, personal care, meal preparation, incontinence care, fall prevention, mobility assistance, medication reminders, and more. If you are homebound and are looking for elder care facilities in Los Angeles, San Gabriel, San Fernando Valley, and Orange Counties where you can safely age and recover, a residential care home might be the best option for you.
However, don't forget that resident care homes may not be the best fit for some seniors. For those who need more extensive medical care, you might want to consider the memory care facilities or the traditional assisted living facilities.
Let's discuss your residential care home needs. To speak with one of our representatives, contact us at 818-272-3380 / 818-568-8385 or Set An Appointment now.