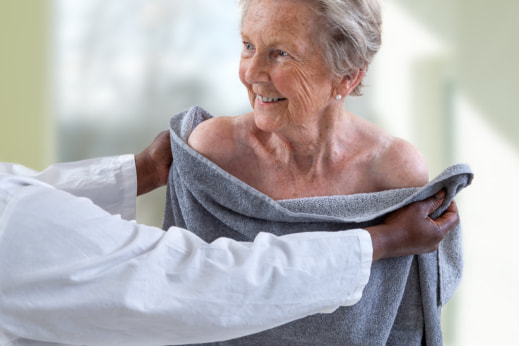 There's more to home care services than what meets the eye.
You should get it for your loved ones because…
It allows them to enjoy their independence

Independence has always been a privilege enjoyed when you live alone. However, when you get older, maintaining the upkeep of the household on your own can be difficult. To give a solution to that dilemma, you can simply contact a care provider agency like us! We will send in a warm and friendly home aide that can assist your loved one in more ways than one so that they can continue to enjoy their independence through retirement.

It helps them to maintain their hygiene

Hygiene is an important aspect of health. But as your elderly parent's age continues to advance, the bathroom can become a hazardous place. They can easily slip on wet floors, lose their balance, and possibly even get injured. To avoid that, you can request a home aide from Care Senior Placement to give them mobility assistance and other supportive services. We will do everything in our power to improve your quality of life.

It encourages them to regulate their health

Although important, hygiene is not the only aspect behind good health. To help you better care for your senior loved one's wellbeing, we can give them medication reminders, companionship, and even transportation to their appointments. You can trust us to be one of the senior placement agencies in Montrose, California that you can always rely on.

It enables them to continue their hobbies

Growing old does not equate to stagnation. During your senior loved one's retirement, there are still a lot of things that they can accomplish. If your elderly parent wants, they can even join a class that tackles a subject of their interest or try a hobby that they have always wanted to partake in when they were younger. Whatever your senior loved one chooses to participate in, we can bring you home care services that will make things a lot easier.