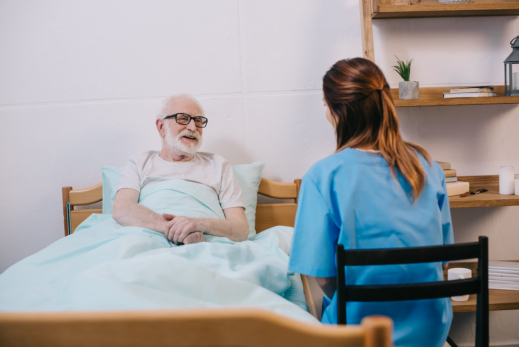 Hospice care refers to the type of care designed to comfort and maintain the quality of life for people with a life-limiting illness. If your loved one is undergoing hospice care, we understand how painful the process can be. Please, bear in mind that while a care providers agency can make them feel comfortable, only you can provide the care they need to feel loved and respected in the remainder of their life. Thus, consider doing these things for them.
Create a wish list.
Ask them if there's anything they want to do in the time they have left? Is there a person they would want to talk to. A place they want to go to? Try to do as many of these things as possible, so they can pass on feeling as fulfilled as possible.
Respect their dignity.
Don't overstep their sense of self and treat them like they're too fragile and disabled. Allow them to retain their dignity by respecting their privacy and autonomy.
Sort their affairs.
Ask if they need assistance in sorting their legal and financial affairs. Make sure that they provide you all the information need to sort all the paperwork.
Always be there.
Lastly, simply try to always be available when they call you or need you.
Care Senior Placement is one of the trusted senior placement agencies in Montrose, California. We take pride in being one of the trusted provider's of geriatric care in the state.
We are also an elder care referral agency in California. If you know people looking for care providers within the state, you can refer them to us through https://bit.ly/2N9RFcW.