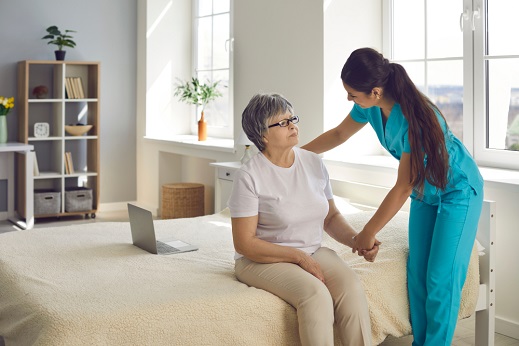 It is common for family members to become the primary caregivers of their aging loved ones. While this is undoubtedly one of the greatest gestures of love, it is also fraught with difficulties because there is so much to consider, from elderly personal care to ensuring that they remain on top of their healthcare needs.
That is where we come in! Care Senior Placement dedicates to providing optimum conditions for your elderly loved ones, regardless of the senior living option they prefer.
That said, here's what family caregivers should remember when caring for a senior:
Dignity Is Important

Their inability to perform simple chores they were accustomed to can cause much distress to those who have lost their mobility. You may help them regain their confidence and keep their dignity by treating them with the utmost respect.

Make It a Point to Understand Them

Seniors may exhibit behavioral changes that signal a decline in their cognitive capacity. Even if you disagree with them, it is crucial to maintain your composure and try to understand them. If the cognitive decline becomes significant and you require helping hands, you can always seek providers of Dementia or Alzheimer's care.

Explore Ways To Understand Communication Disabilities

Some seniors, such as those having a stroke, may be affected by communication impairments. Since effective communication is necessary for providing quality care, you should try out different forms of communication.
Would you like to know your options in assisted living In Los Angeles, California? We are the ones to call!
With us, you can access the best senior placement in Los Angeles, California!