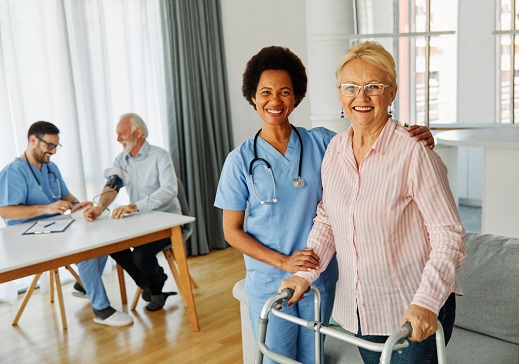 Your family and you must make a challenging choice. There is a rise in feelings. You can't sleep because of uncertainty. Your day is filled with worry. Even after investing a lot of time, money, and travel, you're still left with uncertainty and bewilderment. Care Senior Placement is an agency of assisted living In Los Angeles, California that can help you.
Numerous families around the nation are faced with the distressing situation of having an elderly family who needs senior living choices or in-home care yet is unable to live independently.
There may be a need for Alzheimer's Care, adult day care, or respite care. No matter what a senior relative's particular needs are, we can always assist. Many families immediately choose any senior living community or care facility that is readily accessible in response to this predicament based only on emotion.
The remaining family members will be able to resume their regular schedules while the senior's needs are met in their dementia communities or places they feel most comfortable. There is a better method, and the greatest thing is that you can find it here.
You won't have to deal with the headache of doing everything yourself or corresponding through email for hours with a nameless national referral service. Almost always, our senior placement in Los Angeles, California is the place to start.