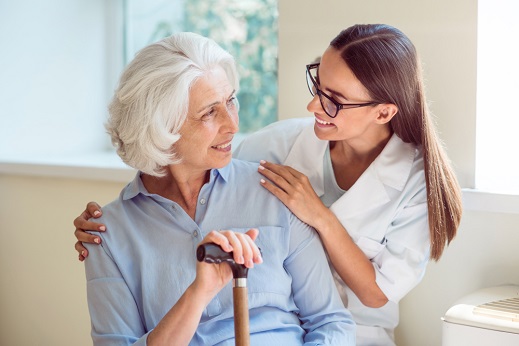 A caregiver's role in senior living is important. They take care of almost everything. This can include physical, emotional, or even financial needs. The key to effective care by caregivers is that they're able to effectively communicate. Here are some tips you can follow for effective communication.
Listen to Them

Elderly personal care can sometimes be neglected because they're sick or sometimes just lacks the drive to do so. As a caregiver, you can effectively talk to them and know why they're neglecting their personal care is to listen to their reason. Listen to them so you can respond appropriately.

Do Not Give Advice Unless They Ask

For most seniors, hearing advice from younger people is unpleasant. That's why for companies offering hospice care, retirement homes, and other elderly-related care, it's important to wait for them to ask you for advice. Instead, provide encouragement and support without giving advice.

Accept Their Opinion

Respect their opinion when they tell you something or when you're in a discussion. This is one good piece of advice from a senior placement in Los Angeles, California. It only makes the relationship between the caregiver and the patient when they're constantly arguing over each their opinion.

Speak Clearly and in Simple Words

Seniors can sometimes be hard of hearing or they may develop some brain conditions. This makes speaking, listening, or understanding difficult. Make sure to speak in words that are simple. Get the message across immediately. Also, speak in a moderate tone.

Don't shout and speak clearly.

Effective communication is important for successful relationships. For caregivers and patients, this is important.
If you're looking for quality assisted living in Los Angeles, California, make sure to contact us at Care Senior Placement today.